About Us
Hands Craft is located in Los Angeles, CA, and since 2018, we are all about bringing FUN, CREATIVE, and EDUCATIONAL wood puzzles that both kids and adults can enjoy.

All of our puzzles are made from natural, non-toxic wood. We offer DIY puzzle kits that require no additional tools or glue so that you can enjoy them without any hassles. From our classic wood puzzles to our mechanical gear puzzles, they are a masterpiece you will be proud of once completed.

Please make sure you stop by to check in for new products as we continue to add enjoyable and educational puzzles to our collection.

We hope you enjoy our selections, and thank you for your continued support!
x
Hands Craft Team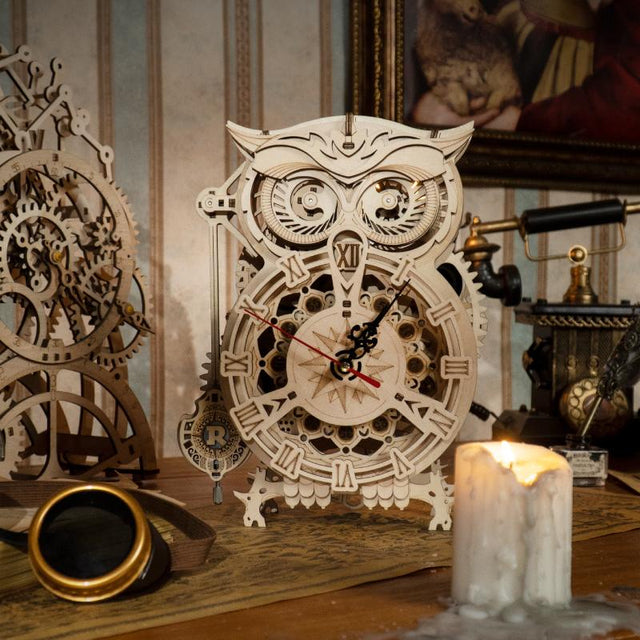 Hello From Hands Craft!
Welcome to Hands Craft!
We're thrilled to have you on our website, where you'll find a wide range of enjoyable and interactive products. If you're like me, you've always had a passion for building things, whether it's using Legos, creating scale models, or exploring other construction projects. Hands Craft is specifically designed for individuals who love building, engineering, and creating miniature models.
Our main goal is to offer high-quality products and exceptional customer service, ensuring that you can experience the immense satisfaction that comes from completing a build. Take your time to explore our website, feel right at home, and browse through our exciting collection. If you have any questions or need assistance, don't hesitate to chat with me at the bottom right of your screen. I'm here to help in any way I can.
Remember to sign up for our email newsletter to stay up-to-date with all the latest happenings at Hands Craft. You'll receive updates on exclusive deals and exciting new collaborations.
We appreciate your support, and we encourage you to continue building and creating amazing things.
Thank you for all your support and keep building on,
Alex @ Hands Craft